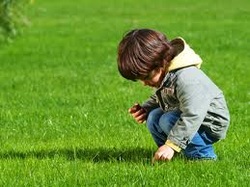 Lawns are an integral part of our landscape, from providing a lush background for your plants to awarding a soft cushiony surface for lounging and play.
Lawns, doing their job!
Whether you have a new lawn, or are caring for a long established one, mowing it is more than cosmetic. Leaving your lawn looking crisp and clean, mowing promotes new growth and density – a thriving "green carpet".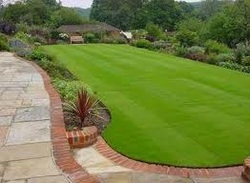 The key to producing a fuller lawn is to make sure you don't cut off too much of the leaf blade. Professionals recommend that you remove no more than one third of the grass height for optimum healthy turf. Grass grows at different rates through out the season. Therefore, let the height of the grass be your guide to a mowing schedule. This rule of thumb is especially helpful during the fast growing periods of spring and fall here in British Columbia.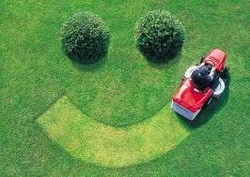 Remembering to regularly
sharpen your mower blades
will prevent shredding the grass and leaving it with a ragged appearance. With sharp blades, you will produce clean cuts for a good looking lawn; best cut when the grass is dry.
Sun, water and
fertilizer
affect how fast your grass grows. During normal conditions, you can mow the lawn a bit shorter and your lawn will re-grow with little stress. But during the peak warm season, keep the grass on the longer side to shade the soil. This will allow the lawn to retain moisture, which reduces watering.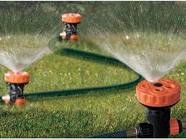 Communities dealing with watering restrictions have become increasingly common. Even if watering is banned, and your grass turns brown, it is just dormant and ceasing to grow. Luckily, grass is very resilient.
Should water restrictions be imposed, when you are allowed to water, water thoroughly to maintain deep root growth. Only 1 to 2 inches of water each week is needed by your lawn to stay healthy.
For more tips on how to mow like a pro, fertilize and winterize your lawn, visit :
http://www.ehow.com%3elawn/ or lawncare.net