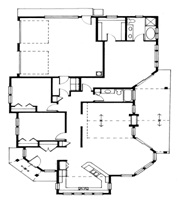 #1 You know what you are getting When you opt for a newly-built Nicon home, you know that it was built via your choices and decisions, so it is something you can be totally proud of. You know what went into its construction and what lies behind the décor.
#2 You choose the builder
When it comes to a newly-built home, it is up to you to choose the builder based on their reputation and references. Nicon home builders are proud of the homes they have built and are committed to your satisfaction.
#3 Get what you want
Newly-built home builders offer myriad home models; you can choose the one you like and modify it with your builder. You can do anything from make the garage a few feet bigger to adding an extra room. You decide.
#4 Easy to maintain
Today's newly-built homes come with designs that take into consideration the ease with which you can maintain them. Convenience and condition are major factors for home builders and they take into account what it will take to simplify your life.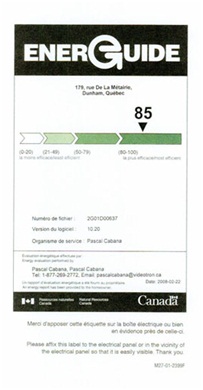 #5 A great design
The newly-built homes of today blend function and style to create an open-concept, inviting living area that incorporates lots of light, work spaces and flexible layouts that can accommodate changes you may want to consider in the future.
#6 Create an energy efficient home
Using more advanced products and materials, home builders use energy efficient products from construction materials to heating systems that create a newly-built home that will save you money and save the planet. #7 Upgrade the finishes
From the hardwood floors to the bathtub, you can select all the finishes that reflect your particular taste, whether it be super minimalist or incredibly traditional.

#8 A good community
When builders have plots of lands in specific areas, these new developments are planned in a way that fosters a neighborly atmosphere without sacrificing privacy. These communities boast green areas, playgrounds, and safe roads and bicycle paths.
#9 Enjoy great indoor air quality
Between the clean air and comfortable moisture, thanks to central air and (de)humidifier installation, there is minimal risk of mold or unpleasant odors. Newly-built homes are designed to give you the best air quality.

#10 No major repairs
While a newly-built home may be the largest purchase you make in your lifetime, you can rest assured that you will not have any major repair bills or replacement costs of items in the home for many years to come. #11 Take comfort in the warranty
One of the great advantages of buying a brand new home is the warranty that comes with it. Professional builders stand behind their work with an after-sales service program and a guaranteed third-party warranty.

#12 Feel safe
Newly-built homes are constructed with respect to the latest building codes (smoke detectors, safety glass, electrical circuit protectors, etc.), and new homes include these safety measures so you can rest assured that you and your family are safe.
Take advantage of buying a newly-built home today.
If you are interested in buying a newly-built home or building one from the ground up, check out the
www.nicon.ca
or
www.trumpeterpointe.ca
websites for a selection of our new homes and lots available today.