New Custom Homes on Time and on Budget


Custom homes are not synonymous with costly new homes. We work within your budget to provide the best possible new homes design, materials and craftsmanship.

We know the importance of window and deck locations, benefits of vaulted ceilings and expansive glass, and the beauty of indigenous materials for lakeside new homes. Let us help you design your ideal new custom homes plan or review your already selected new homes plan.

Once you are completely satisfied with the new homes design, our team of professional new home builders will handle the entire new custom home construction process from new homes building permits to final new homes inspection. Customer satisfaction is important to us, so relax and enjoy the home construction process, knowing that your new custom homes will be on schedule, on budget, and exactly as designed.

Visit our Newest Division - Nicon Homes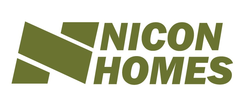 Nicon Homes
is the newest Division of Nicon Developments Limited. We provide new home construction at costs you can afford.
Nicon Homes
offers fixed pricing on all our custom homes to almost any stage of construction using our easy choice system. This means you can build your new home, carriage home/lane way home, secondary dwelling, cottage, cabin, shop or even your barn sooner than you may expect because we offer you the ability to take the home construction to the stage you can afford.
Nicon Homes
is a leader in Built Green Technology and pride ourselves in being a responsible home builder. With all we have to offer, Nicon knows we are your number one choice for your next custom homes build project!
Check out our website at: www.niconhomes.ca

---