Leaders in Built Green Technology

Quality Home Construction and New Home Building Design Since 1976


A Vancouver Island success story, we pride ourselves on innovative new homes designs, superior workmanship, environmentally responsible home construction practices, and outstanding customer service.
Choose from our exceptional Eco-friendly new homes on southern Vancouver Island or let us help you design your ideal new custom homes on your choice of residential building lots in our Trumpeter Pointe subdivision.
From start to finish Nicon provides excellence in new home construction, customer service and new homes building design.



Licensed Residential Home Builders - Homeowner Protection Office

Certified Residential Home Builders - Canadian Home Builders Association
Registered Home Builders - 10 Year Warranty– Travelers Guarantee
Built Green Canada - Built Green Canada & CHBA-VI
Energuide Licensed Member - Natural Resources Canada
ENERGY STAR - Certified Builder


---
Latest News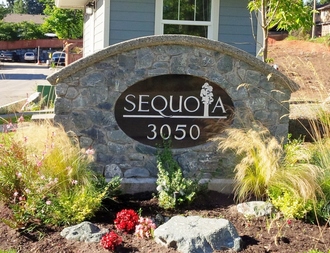 Phase V/VI of the Sequoia Lifestyle Homes project is underway. With only one unit left in Phase IV, we have begun on the next three buildings and final phase of the development.
This final phase will included two & three bedroom units. We estimate this new phase to be ready by late Spring 2017! Centrally located and close to all amenities, this development is not one to miss.
Check out our website at
www.sequoiatownhomes.ca
and view what is included.
---