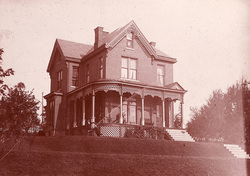 Don't forget to make your home safe before you go on that well deserved summer vacation.
Here are five things you should do before you leave on that trip.
1.
Hold Your Mail and newspapers.
A pile of unopened mail and unread newspapers announces to a would-be burglar that your home is empty and ready for intruders.
2.
Get rid of the Spare Key
. If your home is being targeted, the first thing a criminal will look for is a spare key. If you need to leave a key, make sure you leave it with a neighbor and not hiding outside your home.
3. Avoid Social Media
. While you are away, avoid posting photos and updates of your activities. This is a perfect invite for an intruder.
4. Trick Potential Intruders.
Make it look like someone's home when you're out having fun. Here are some ways to outsmart crooks:
Time lights and electronics
. You can time your lights, television, and other electronics to turn on and off throughout the day. You want your lights to look natural, as if someone's home. Avoid leaving your lights on the entire time you are gone. This will not only increase your electric bill, but it's also suspicious, since most people don't leave lights on all the time when they're home.
Hire a landscaper
. If you're going to be out of town for a week or more, hire someone to mow your lawn and trim your hedges, so it looks like someone's around and doing the yard work.
Have a neighbor park out front
. Tell a trustworthy neighbor when you're going to be out of town, and ask them to park a car in front of your house to make it look like someone's home.
4.
Ask Neighbors to Keep an Eye Out
Friendly neighbors can be an important line of defense against intruders.
If you take precautions before going on vacation, then you can relax instead of worrying about the state of your home while you're gone. For additional
home safety
and travel tips, visit SafeWise.com. If you have additional tips for keeping your home safe while on vacation, please share in the comments!