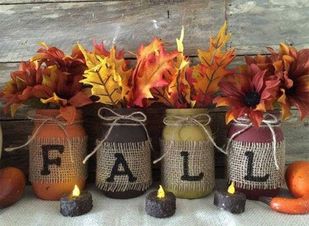 The seasons are changing once again, with summer coming to an end and fall quickly moving in. Time to start thinking about the seasonal maintenance to your home to keep everything running smoothly through the winter. Spending time preparing for the changes now will save you time later!
Here are few things you can start to do as the days cool and the daylight hours become shorter.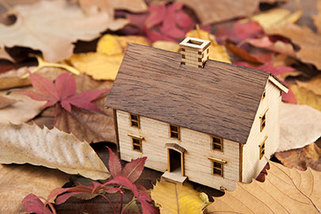 Interior Maintenance on your home on a regular basis is important to keep everything working.
Check for Drafts. It is important to check all doors and windows around your home. A quick trick is to use a candle and hold it close to the window or door edge. If it flickers, you have a draft. You cand add new weather-stripping around your doors and re caulk any drafty windows. Addressing drafts in your home can save you as much as 10% on your annual heating bill.
Have your Furnace Inspected. A professional can test your furnace for efficiency, change your filters and test for leaks.
Prepare your Air Conditioner. If you have a portable air conditioner, now is the time to take it down and store it for the season. If you have a central air conditioning unit, you may need to cover it for the winter depending on your location and the temperatures expected.
Adjust your Programmable Thermostat. Check the temperature settings and test to make sure it is working properly. If you don't have one, you may want to consider purchasing one. These thermostats and save you money in the long run and can turn up and down the heat when you forget.
Test all your Home Safety Devices. All smoke detectors and carbon monoxide detectors should be checked regularly and now is a good time. It is also important to check your fire extinguisher and ensure it is serviced regularly.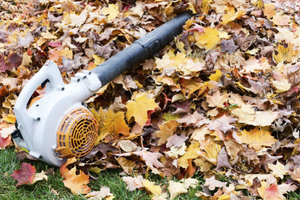 Exterior Maintenance
regularly done and add years to your homes life.
Inspect siding.
Check home exterior for cracks or holes. Repair them yourself or hire a professional.
Do a roof check.
You should be able to do at least a visual inspection of the roof from the ground. Grab some binoculars to get a closer look or if you're able and can do so safely, climb on up for a better view. Look for missing, damaged, or loose shingles. If your roof is flat, you may need to remove leaves and debris.
Check water drainage.
Rainwater downspouts need to be clear of obstructions and direct water away from foundations, walkways, and driveways. Add extensions to downspouts if necessary.
Clean the gutters.
Hire a service to clear your gutters or
do it yourself
. Remove leaves, nests, and debris from gutters and check for leaks.
Check the chimney and fireplace.
If you have a wood fireplace and use it often, have your chimney cleaned and inspected by a professional.
Stock up on firewood.
Order enough firewood for the season. If you gather your own firewood, make sure it's dry and ready.
Reinforce windows and doors.
Remove screens and install storm windows and doors if you use them. Check caulk and seals around all doors and windows.
Turn off faucets and store hoses.
Drain garden hoses and disconnect from the outside spigots. Shut off exterior faucets, and if you have an older home, you may need to turn off the valve inside your home.
Inspect trees.
Check for damaged limbs that may break or that are too close to power lines or the roof.
Trim landscaping.
Cut back bushes, shrubs, and flowers as recommended for your climate zone.
Clean the Yard.
If you keep plants or flower in pots year-round, bring them inside. If you plant bulbs for spring, now's the time to get them in the ground. Rake and remove leaves from the yard. Clean and store seasonal outdoor furniture. Remove and clean cushions.
Fertilize lawn
. Applying fall lawn fertilizer will help prevent winter damage and spring weeds.
Organize the shed.
As your shed is filling up with summer items in storage it's a good time to organize and clean out the shed. Move summer items to the back and winter stuff up front for better access. Also, remove any liquids that will freeze.
In the Garage plenty to do here too!
Service summer power equipment. Empty fuel and clean lawnmower and trimmer. Have lawnmower blades sharpened and oil changed.
Store summer vehicles. If you have a RV, summer car, ATV or other type seasonal vehicle, now's a good time to have that serviced as well.
Get winter equipment ready. Ensure your snow shovels are easily accessible and service snow blower to make sure it is ready to go, especially if you live in an unpredictable climate.